Commercial Garage Door Repair in Houston, TX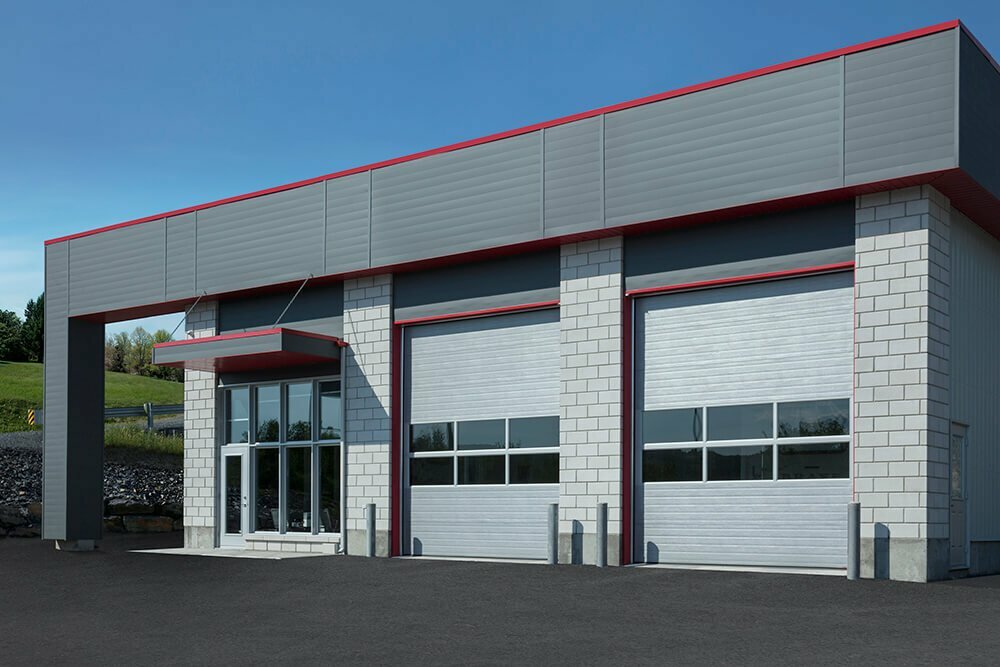 Commercial Garage Door Repair Houston, TX
Businesses require tough, study garage doors. Our commercial garage door repair Houston, TX team caters to business owners who need garage doors to function well through constant use. For commercial property managers, we're the team to call when you need quick assistance. Our garage door service caters specifically for you who have the busiest operations and wan their equipment working at 100% functionality year in, year out!
Memorial Garage Door Center offers a wide selection of commercial garage door options. We have fire-rated doors, steel roll-ups, sectional, and more. You can also work with us for added security features, connectivity, and other technologies. We take pride in providing you with high-quality and reputable garage door brands and products. We ensure you get the best result for your commercial property.
Timely Garage Door Service Houston, TX
A garage door is a vital part of any business that deals with transport, storage, and retail of goods. This is why a malfunctioning unit can affect of your business – from productivity to safety. Our team is here to assist business owners like you who may need emergency garage door service.
Garage door maintenance and repairs require industry-aligned procedure and training. Even if you have people in your business who have an idea how to do garage door repairs, it's still much safer to call experts like us at Memorial Garage Door Center to address both minor and major issues on your commercial garage door.
Our garage door service Houston, TX team can:
– Keep your business investments secure both during working hours and after closing hours
– Make your new garage doors easy to operate, even when it's used several times a day
– Optimize efficiency during offloading and other day-to-day activities in your business
– Maximize energy efficiency and utility savings
If you're look for a new commercial garage door, Memorial Garage Door Center best local garage door service. We offer wide selection of top-quality garage doors, each with useful features. Our techs can work with you to find the best one to suit business operations. And with our standby service, we'll assist with any maintenance or commercial garage door repair.
Expert Commercial Garage Door Service
Garage door use in commercial setting is more demanding than how doors are used at homes. The sheer frequency of cycles creates extra demand for these commercial garage doors, ultimately resulting in wear and tear. This is why timely garage door maintenance is crucial for businesses.
We want to emphasize: garage door repair is never for the novice! It's extremely risky if your garage doors are not installed properly, or if there are major parts that are not fixed the right way. You may even void your warranty if this happens.
That's why you need to call the experts at Memorial Garage Door Center to help you with any problems. Our 24/7 team can schedule an in-person check right away. We've been in the business for years, and we understand that a commercial garage door is an essential part of your property. So we work hard to ensure that you get the best value for your money.
Memorial Garage Door Center provides commercial garage door repair Houston, TX – our technicians will give you free estimates. Our honest, transparent team that can give you the best options in terms of products and repair with competitive rates as well. With us, you can be sure to gain more for your commercial property – our garage door services are a worthwhile investment.
Maintenance & Garage Door Repair Houston, TX
If your garage doors are from us and had your garage door installation done by our technicians, rest assured that we will be here to conduct timely repairs and tune-ups when necessary. It's important that we keep your home or business garage doors in the best working condition. Maintaining your garage door helps prevent serious damage and more expensive repairs in the long run.
With our team, you can keep everything safe, reasonable, and professionally done. Any damage to your rollup garage door or overhead garage? Don't hesitate to call us today. If it's making too much noise, or moving unevenly, let us take care of it. We'll provide you with the highest quality garage door maintenance in Houston, TX. Count on us for top-notch garage door service!
Garage Door Service For Businesses
Commercial garage doors are an important investment – they protect your staff and your assets. Here at Memorial Garage Door Center we have the best brands for your office, factory, warehouse, or retail spot. If you need new garage doors, we can install secure units and customize features for you.
We will recommend which high-performing, disaster-proof garage doors can withstand your busy routine. For all your commercial-garage door installation and repairs here in Houston, TX count on our garage door service!
And in addition to installation, we also perform maintenance work. The best way to keep your garage door investment working for you is to get timely and proper maintenance every year. Our technicians offer free consultation and punctual response whenever you need it. When it comes to your commercial garage door repair, we work with you every step of the way.
Memorial Garage Door Center has years of experience in garage door repair, and we complete both emergency and scheduled work of time. Our garage doors services are fully insured and come with a warranty. You feel secure that we will solve your garage door issues using the best tools and industry-standard workmanship. We can schedule an appointment that will work best for you for your convenience!
Contact us for more information about garage door installation and other services. We provide garage door installation work to Houston, TX and the entire Houston and Harris County, TX. We've got the right tools and experience to give you the best commercial garage door repair for your business. Let us help fix your garage doors today!